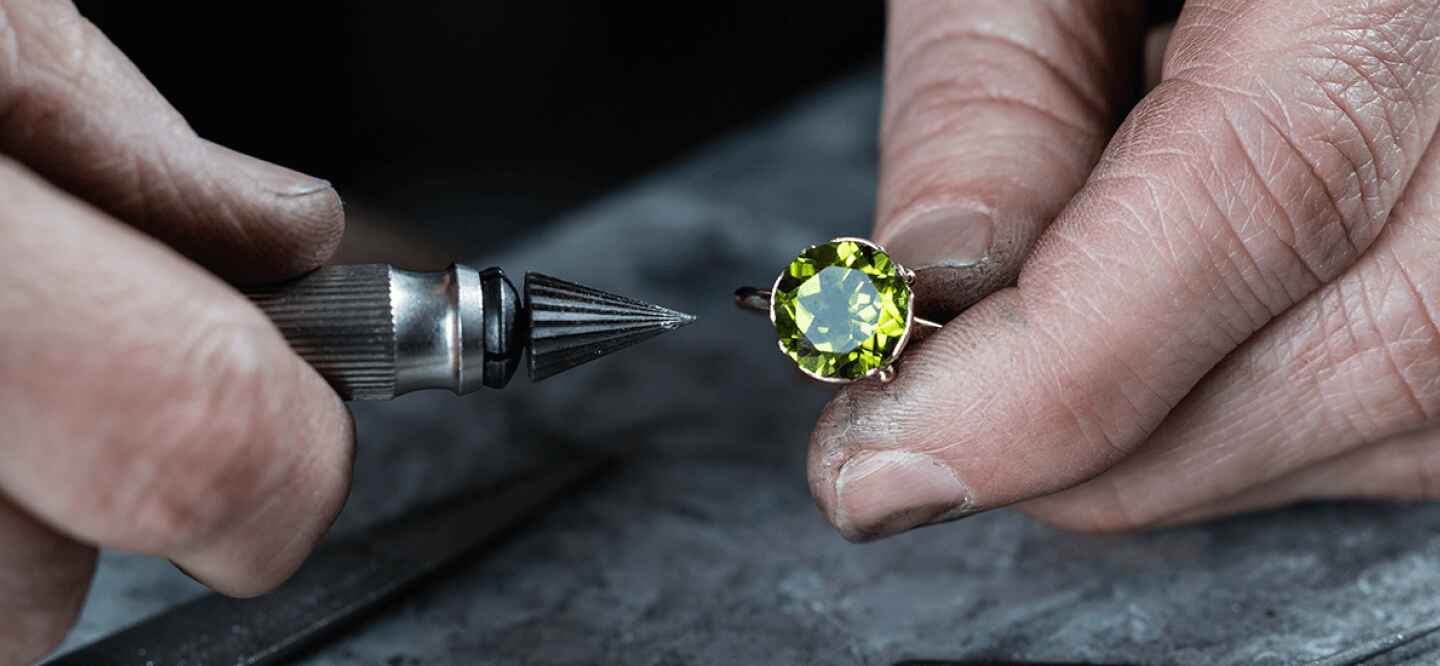 The Diamond Room offers a range of expert services to help you care for and maintain your jewelry.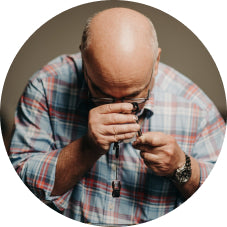 Jewelry Cleaning & Inspection
You never need an appointment to drop off your jewelry to get cleaned, checked and polished! Our two in-house goldsmiths will go through your jewelry; stone by stone, to ensure all of your stones are tight and secure. It is recommended you bring in your jewelry (especially jewelry that is worn daily) every 4-6 months; this service is always free of charge.
On average, cleaning and inspecting your jewelry takes about one business day (depending on the number of items and condition of jewelry). If you just need a quick clean and steam to sparkle up a piece for an event or photos we can do that for you in just a few minutes!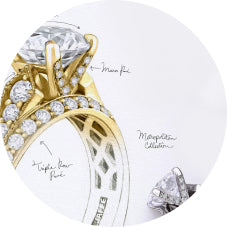 Custom Jewelry Design
Whether you are looking to redesign an heirloom piece or create your own masterpiece our team of skilled in-house goldsmiths will work with you to create the piece of your dreams!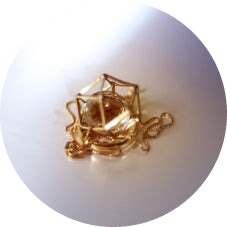 Sell Your Gold
Bring in any gold, platinum or silver pieces that you are no longer wanting and we can offer you a fair price! You will receive a check for any gold, platinum or silver you wish to sell. See something you like or want to use your metal in a custom piece? We can apply your trade-in as a credit to your purchase.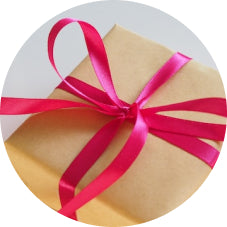 Gift Wrapping
Any purchase can be gift-wrapped with The Diamond Room's signature gold paper; free of charge and you can take all the credit!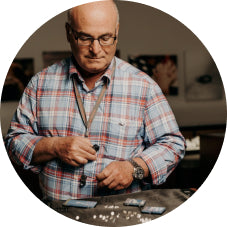 Jewelry Appraisals
At The Diamond Room, we know how invaluable jewelry is, which is why we offer complementary appraisals with your purchases. We can also appraise any heirloom pieces or other jewelry you may have for a small fee. It is important to get your precious jewelry appraised and put on your insurance policy in case it is lost, stolen or damaged.